the art of smiling.
September 28, 2011
I met,
I secretly wrote your name in the corners of my notebook,
I doodled hearts with our initials in them on my tests.

I spoke,
I imagined you saying the sweetest things back to me,
I dreamed of the different shapes your lips made when you laughed.

I admitted,
I began wondering if you were just like every other boy,
I started down the long road of convincing myself you weren't.

I dated,
I finally got to feel the rough touch of your hand on my palms,
I fell down and watched you grin as you pulled me back up.

I kissed,
I declared to everyone in my head that you were mine forever,
I told you that I didn't want to let you go.

I loved,
I gave you everything I ever had,
I let you take what you wanted because you I knew you'd give it back.

I held,
I adored as I studied your eyelashes fluttering while you slept beside me,
I gripped the strong muscles in your arm as you tensed in frustration.

I watched,
I gradually saw you evolve into someone I didn't even know,
I steadily held on as you pulled away.

I believed,
I convinced me, myself, and I that you were telling the truth,
I repetitively scolded myself for planting the seed of doubt in my mind.

I slept,
I pressed the auto-pilot button and continued living that way,
I never considered this as your fault.

I dreamed,
I remembered the days of smiles and of happiness,
I missed the hunch of your shoulders when you tried not to laugh at me.

I wondered,
I thought things like if I kept of doing this, I'd never feel that way again.
I tried to tell myself again that you really did love me, that's why you stayed.

I pretended,
I acted as though I was just fine,
I allowed everyone to just smile, wave, maybe say hello; walk away.

I realized,
I wanted you to be happy, no matter what.
I needed you to decide if being happy meant being with me.

I asked,
I questioned your love again,
I begged you to go.

I woke up.
I loved you enough to say goodbye first.

I am happy.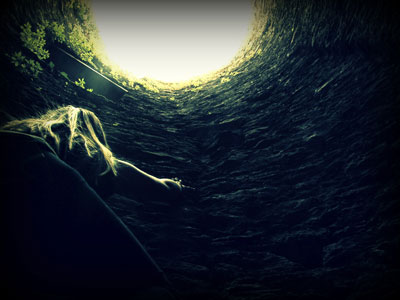 © Caroline C., Coronado, CA