I Know You Think I'm Different
September 8, 2011
I know you think I'm different,
I'm no ordinary girl.
I don't like pink and frills,
I don't do ballet twirls.

I hate wearing make-up,
No eye shadow or blush.
I wear it any way
Just to make a fuss

Fear,
Anxiety,
Apprehension,
Procrastination.
This is school.

I don't like fancy clothes,
Tomboy is my thing.
Except for the stuff,
that has a little bling.

Physics,
Chemistry,
Biology,
Environmental Engineering.
This is Science.

I don't go after any boy,
That I come across.
I'm not better than anyone,
But I do think I'm the boss.

Literature,
History,
Geography,
Philosophy.
This is Humanities.

I don't walk with my head,
Held high up in the air.
I don't try to flirt
Or twirl and flick my hair.

My room is not so spotless,
It might just make you slip.
I don't put powder on my nose,
I don't give teachers lip.

Excited,
Hopeful,
Ready,
To learn.
This is what I feel,
Everyday at school.

I wish time would fly on by,
These daunting years of school.
I don't care what you think of me,
So what if I'm not "cool"?

Tired,
Angry,
Ready,
To burst.
Homework.
(Must I say more?????)

I really do like homework ,
It's quite a lot of fun.
I just don't have time,
Please, please let me be done.

When I start to write,
My mind just goes blank.
It doesn't mean I'm dumb,
My brain slipped down a bank.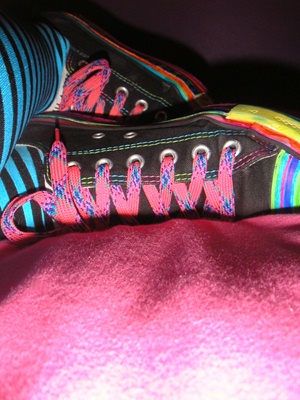 © Melanie R., Milpitas, CA