My fate, my destiny.
September 9, 2011
I went to college to a far place

To study from my heart.

The students I met there

Were kind and very smart.



I was not so smart and felt so blocked.

Howevere, my friends helped me start.

I felt so good and then so bright.

My friends were the one who made me like.



My friends and my teacher's made my life.

I had thier friendship with a new Espy.

I gained the support and love of my teachers.

For which some felt very insecure.



One bad day my joys disappeared,

My sorrows had come in a big smelly trunk.

Moreover, my smile was lost in that junk.

Never did I think this time would come.



I felt so sad and then so bad.

I was in agony, with burning flares.

For I had to dispel

Away from my college and my friends.



Although I left,

My friends missed me without any rest.

They always said I was their dearest,

Now all they have are my memories in wail.



Sadness has made me mad.

I just wanted to be glad.

Neverthless, some were just too bad.

Who made my life so sad.



I am so miserable,

With many sorrows beside me.

My joys dissapeared.

Moreover, my smile was lost.



I didn't sleep at night and felt trifling in daylight.

There were many who consoled.

Neverthless, I always sat sad

Crying under a mushroom cloud.



One fine day I had enough of it all.

Therefore I looked outside.

Moreover, what I saw was truely amazing to my sight,

Now, my sorrow's had to dispel away from me and my life.



The light I saw outside was the light from the sun.

This made me realize.

That after every stormy night,

comes a bright beautiful day in our life.



My fate, my destiny

Is a poem that describes me in my life.

Through this, I have learnt to face my troubles.

Moreover, learnt to be happy in others happiness.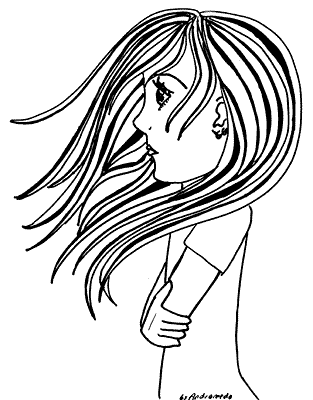 © Andromeda M., Milford, CT