Heal Me
August 24, 2011
My body has its
Own mind, not under my rule
I can't control it

My heart beats slowly
Is it supposed to do that?
and then I see you

Your eyes lock on me
I can feel my breath get caught
my stomach clenches

I break into a
cold sweat, my hands start shaking
You walk up to me

My heart thuds fiercely
This is far from normal, dear
You have the control

I'm no longer ill,
just sickly smitten by you
Can you hear my heart?

It beats only for
you Angel, for your sweet touch
You are the right cure

You're my elixir,
you're the remedy to my
sickest days, it's true

There's no me without
your unworldly medicine
It is not healthy

Your lovely eyes see
directly into my soul,
spotting the problem

There's a lack of you
in my body, in my heart,
inside of my core

This makes you the sole
cure, the only drug I need
..What a flawless drug..

You sedate the germ
spreading throughout my body
It feels great, surreal

If you can do that,
try permanently curing
me, let me escape

Are you capable?
Can you look me in the eyes
Like you do, stare deep

Take me under your
hypnotic spell, caress my
abysmal worries

Please take me in
I want to feel consumed with
Your aid, your treatment

It's ethereal
really, the feeling of hope
The hope to be cured

I yearn for you, love
You wrap your arms around me
You hold me so close

You whisper to me..
You say that everything is
okay, that I'm fine

I close my eyes and
listen, taking all of you
in so longingly

You whisper something
else, and I smile, instantly
comforted by you

I suddenly feel
completely at ease, no more
pain or eager stress

I am stunned into
silence, the malady ceased
You whisper again..

This time telling me
that you love me more than life
itself, my heart soars

It beats severely
And it makes me realize that
those words you spoke

The way they were said,
the way they fell off your tongue
It was all it took

For you to Heal Me.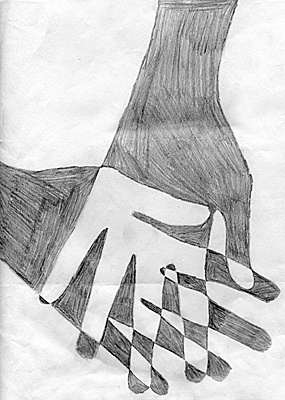 © Warlito B., Tamuning, GU