Drum and Bass
September 4, 2011
Tonight I stood behind the drummer.
He was playing on the left side of the stage
And had on a red shirt in which you could see that he
Was nothing but flesh and bones.
His hair was long and dirty and
I could see his thigh tattoo peeking out from
Under his cut-off shorts.
You kept half of your attention on him
And the other half on the crowd
Who was screaming and yelling as much as you were
Into the mic.
In the midst of the commotion,
And your focus on keeping up with him,
I'd catch your eye for a second,
And look away.
By this time, it was hard to distinguish between which
Was my heartbeat and
Which was the drum.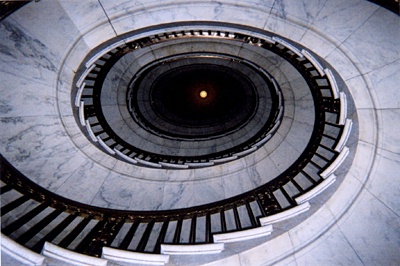 © Kyle T., St. Joseph, MO