A Nightmare, If I Must Say
August 23, 2011
Cold as ice, your skin was,
Cooling my heated arms.
Veins, like electrical wires,
Trying to gain my composure.
Breathing harder, and harder.
A nightmare, if I must say.
No, a dream, my love.
A dream, it was.
I hear your breathing.
Harder.
Slower,
And you'd stop.
The drumbeat of your heart towering
Over the friction of steel on rusted steel outside.
Almost,
But not quite as calming as your voice.
The trains will have to sing me to sleep tonight
As you dream.
Insomnia in the air.
Fight it, fight it,
I'd say.
But your skin was so cold.
And mine-
so warm.
Of all the other girls, with all their noise and laughter,
You picked me, the calm, shy, sad one.
But that sadness faded the night you kissed
My face for the first time,
And my lips, for the last:
Standing in your driveway,
Eleven a.m.
I drove away, thinking I would get to see you again.
I was wrong.
And too quiet.
Too shy.
Too innocent for your taste.
A nightmare, if I must say.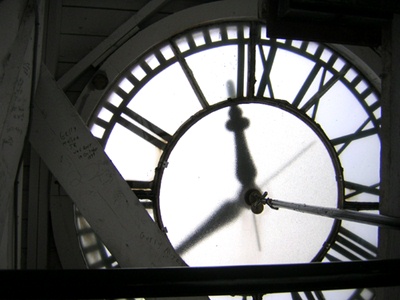 © Tatyana Z., Norwood, MA