Miss. Missunderstood
August 22, 2011
I sit in this corner, all alone.
Looking for acquaintance, all I see is the blur of my tears.
Life isn't easy.
Being a child is hard,
Being an adult that's harder,
Being a teen, that's the hardest!

I can't understand.
The changes,
The drama,
Too many issues and my emotions are running wild.

Music blasting,
My door, it shakes.
My head is full of thoughts and it hurts.
I reminisce on the days when I didn't care.

My world is grey,
It slowly fades.
I know I'm only at the beginning.
I know it can only get harder from here,
Sometimes, I ask myself "why do I keep on going? There's nothing to live for."

I'm as scared as a criminal about to be caught,
To make one false move,
Your out.
I'm sad,
I feel, alone.
I'm misunderstood

But then, I take a step back and realize,
I keep going because I know things will get better.
The world around me still awaits my answer.
I cry some more…
But no matter how many tears I shed,
NOTHING in this world could take away the pain of being a teenager.

I feel like a slave,
Locked in the grave I call my room.
By choice, I stay inside.

The world doesn't see me, as I see me.
All they do is criticize me.
I stand up,
I've got purpose once again,
But did I ever lose my purpose?
I look in the mirror,
And realize,
I am happy with me,
I like me,
So what my hair covers my eyes?
I like it.

Sure now it feels like all pain and I've got nothing to prove.
But someday,
Someday you'll understand me.
And even if you don't,
I'll live.
I'm sure.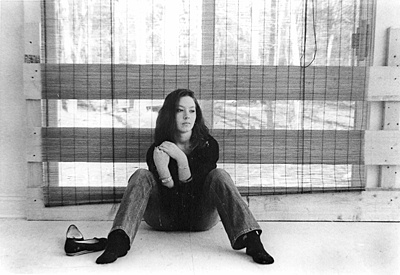 © Crystal F., Marshfield, MA