The Damage You've Done
August 9, 2011
There are no words
For the damage you've done.
I'm now at rock bottom,
Congratulations, you've won.

Go ahead, take it,
The worthless remnants of my trust,
My ruined, wasted heart,
Please excuse the dust.

I had expected a lot of you,
Too much, I now see.
You're not the cute, innocent guy
You used to be.

I heard you were cheated on,
And took it pretty hard-
Started partying and hooking up
No conscience or disregard.

I never would have guessed, though,
That it completely changed who you are.
No more is the guy who stutters through jokes
Smiles at nothing, plays golf and the guitar.

You wanted me to be your girl on the side-
My conscience made me say no.
You assured me you'd cheated before.
As if that would keep me from feeling low.

Still, I stood by my standards,
As much as I wanted you,
And guess who broke up
Out of the blue?

Now was my chance,
To taste that smile...
But that was no longer enough,
And you became hostile.

I told you I wanted
A Relationship :)
You acted like that was ridiculous,
An unrealistic hardship.

You said all kinds of things
That cut deep, drew blood.
How all it would take was one word
And you could get any girl you wanted.

I wasn't special,
But my sister was,
How was she by the way?
I said F*** you and turned the other way.

Now I'm doing countless things
I've never done before.
Stupid things I know I shouldn't...
I don't even know who I am anymore.

So I wanted to say Thank you,
Genuinely.
For stabbing me in the heart
I trustingly offered to you.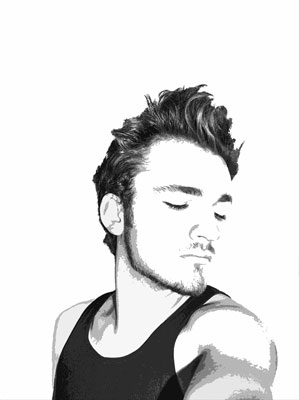 © Sean C., Princeton, IL