Dirty Little Secret
June 27, 2011
Layers and Layers of clothes
Trying to cover the embarrassing secret
I turn my head all around
Someone's watching me
They know
Disgusting
Gross
Dirty
What are they thinking?
Why can't I just forget?

I curl up more safely into the chair
I just want to be left alone
He's staring at me
Looking through me
He knows
Freak
Weirdo
Creeper
What should I do?
How can I get rid of it?

Laughter fills my ears
I knew this would happen
Are they pointing at me?
How do they know?

Perfect
That's what everyone is
Except me
It won't ever be me
Nobody
Will ever have to go through this
Torture
Being around them, everyone

What should I do?
Where do I hide?
How do they know?
Who have they told?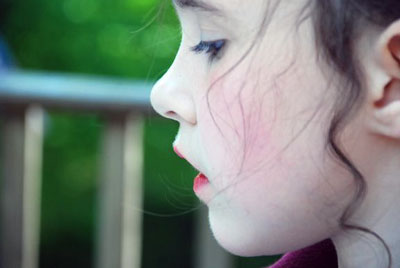 © Julie P., Rochdale, MA