The Guard
July 24, 2011
They scream subtly
in the night air
like it hurts.
The pinpricks of their icy breath
drive down to the marrow
of your heart,
intoxicating your already cursed
and sin-salted blood.

The cold of the rifle
and the itch of the noose
and the innocent blood spilled
still numbs your palms.

No stream can wash these hands,
nor this soul.
Its pure, angel tear waters
rush past without so much
as a glance,
like a rich man past a beggar
on a street addressed
as your home.
But at least he didn't shoot you.

There is a man
gaurding the gate of the prison.
He is also
holding the key
and a gun.
You look out
into the humming warmth
and light of the land
lying behind him
and you think,
"Never will I be worthy."

You are a monster;
a blood-thirsty savage;
a coward.
And the guard has a gun.
But at least he doesn't shoot you.

He shoots himself.

Now all you must do
to be free
and free of every guilt
is slip the keys
from the gaurd's stiffening fingers
and walk through his blood
to paridise.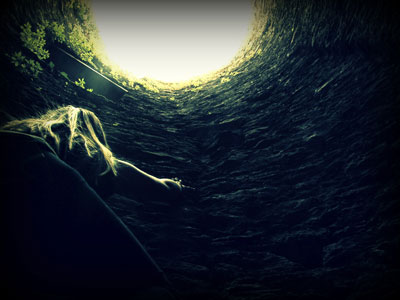 © Caroline C., Coronado, CA