Words About Words
July 28, 2011
Have you ever read
a really good book
that you can connect to?
It seems like it was written
just for you,
with the way
it mirrors your
emotions.
Or maybe it was
just a good
find, and interesting
read, or a dream-life,
one you want to live.
Either way, it's full
of love, and of
romance, and of hope,
and trust, and
deception,
and grief, and
regret, and confusion.
And after you
read it, all of
those emotions
and feelings
are heightened inside
of you and you
find yourself
recreating scenarios
from the book.
I love that.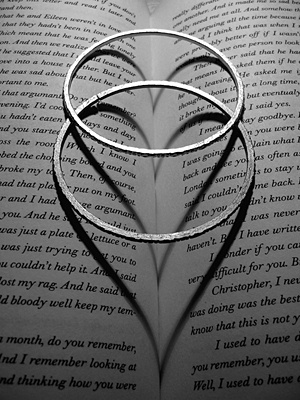 © Julia K., Old Tappan, NJ