Lashes, Lids and the Seagull Thief.
July 27, 2011
Watching utter strangers dance away the night.
The thunder clouds creep ominously forward.
Lightning hides behind thick curtains.

Lashes and lids hide the dangers of sight.
Your unfaithful antics shed light on the real you.
Past lovers, old friends, all help paint your picture.

The story of your life, maybe your not the hero.
The ways of your prominent nature shine,
Through your deeply maniacal laugh.

All means so little as you arise.
Among a white sea of singing angels.
Your past always seemed a bit unimportant.
You future, oh so predictable.

When life handed you lemons, you threw them away.
You're evil. I'm presently packing my things.
Your misleading clear eyes, drowning all thoughts.
They only highlight the most regrettable of feelings.

It's only a few days, maybe I should just stay.
Her name is mentioned, over French fries.
The occurrence is more disturbing then the seagull thief.

You weave an inaccurate story, no matter how pretty.
I'm never sure of the whole truth.
I'm never sure of the true you.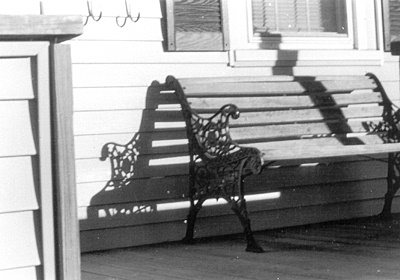 © Lauren O'D., Weymouth, MA