The Shoes We Wear.
July 27, 2011
Dancing down a slick old street.
A rainy Tuesday, a maybe Monday.
Faint ballet slippers mold to your toes.
Neon laces strap sneakers to your sole.
Feet land solidly against bold pavements.

Your open, willing mind learns manners.
Your wild mouth slaps down sharp adjectives.
Music driven droplets slide down cab windows.
Raindrops fall, elegantly into clear eyes.
You stare out, into an eccentric world, with smeared pupils.

They pair up, with extreme opinions and dreamy ambition.
The moon shines away, as your wild streaks fade to grey.
The rest of your body swings around.
Seeing all the crazy things on this calm boulevard.
Just dancing, down a slick old street.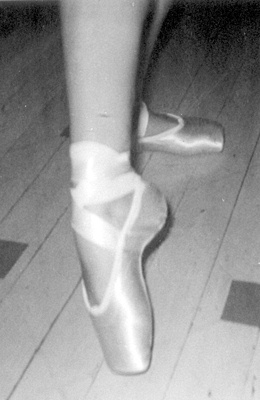 © Amelia B., Philadelphia,PA