Window Wishes
July 27, 2011
I gaze out of my large glass window.
I think about you. You think about her.
I wonder if her, maybe, could be, me?

I used to ponder different thoughts.
I'd count the glistening stars at night.
I would picture the places I'd run away to.

All I'd wanted was to leave this town.
Now, all I want is for you to stay.

When will this glass window shatter?
Perhaps it already has.
I stick my hand through the glassless frame.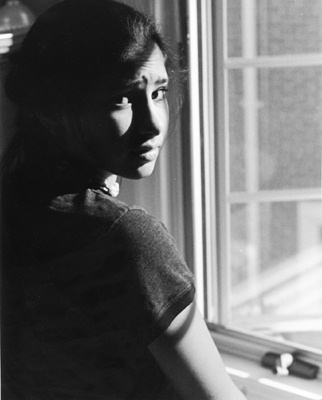 © Jennifer H., Bethesda, MD