Waves
July 14, 2011
They are the generations
coming and receding.
They can erase prejudices
or they can build them up
like a sharp jutting rock blocking out the sky.
They can clean up the shore
of garbage, of litter,
or they can push it back up
and leave it rotting on the sand
for the next wave to deal with.

We are all just guests,
borrowing resources,
sharing with generations before and after us.

We find it too easy
to abuse the hospitality,
don't we?

No one ever doubts that
waves will continue.
How do you see the end of a wave,
or for that matter, the beginning?
How do you know they will keep coming?
I guess it's just faith after all.
Just faith that keeps the waves coming,
and the world changing.
Let us hope it's for the better.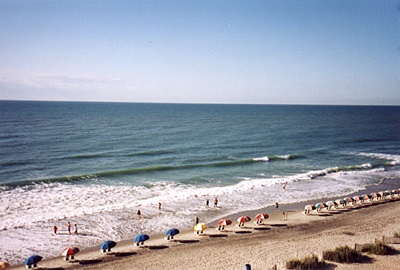 © Josh J., St. Albans, WV