Green, yellow, Red, Green
July 6, 2011
Yellow light, red light, green light,
GO!
We're born in this world
With nothing to know.
You play in the sun,
You play in the snow,
But then you get sick,
And go through chemo.

Life is a road,
And you are the car.
You can't control death
To be near or be far.
Of all the places,
You go and you see,
You look through a window,
With no liberty.

An octagon sign
That tells you to stop.
The road is too short,
But in case there's a cop,
You lay on the breaks,
And gather your thoughts,
And watch all the healthy
Pedestrians cross.

Sometimes you may help
Hitchhikers so sad,
A sibling, a friend,
A mom, or a dad.
They heal your scars,
You brush off their sand,
But sometimes you cry harder
When they hold your hand.

And sometimes a blessing
May cross your path.
A beautiful butterfly
Whose name was once Zach,
A bumper sticker
That may make you laugh,
A pretty new wig
Or a new floppy hat.

No U-turns,
No turning around,
One way street
Where maturity is found.
It's been quite a while
Since your feet touched the ground.
Your road is as long
As your golden heart pounds.

You pass all the lights,
But follow the signs.
You play it safe,
Don't cross yellow lines.
I have been here
With your hand in mine.
And really, the road
Is bumpy but fine.

Yellow light, red light, green light,
GO!
You've made it through
Much more than you know.
I've seen you hide,
And I've watched you grow.
You've reached the highway:
A long, smooth road.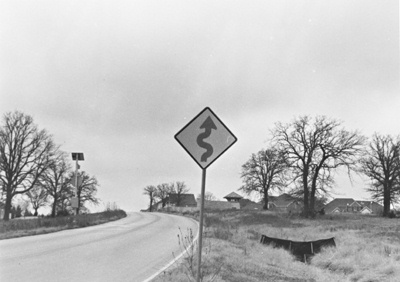 © Jill P., Highland Village, TX