Downtown
July 7, 2011
I spent the afternoon thinking about you and all the things we used to do,
Like walking downtown just to pass the time, and the way you would hold me and
Kiss my cheeks, when we both knew it was too soon.
I thought about the way my stomach tingled when our arms brushed, and our hands would touch,
And you would grab mine with intentions of never letting go.
I thought about how nervous I was to kiss you for the first time, sitting on that concrete table,
And how I couldn't catch my breath, my heartbeat towering over your sweet words.
I thought about the first night I stayed with you and how mad I was that you fell asleep before the movie started, and how all of that anger melted when you finally woke up long enough to kiss me and drift back to sleep.
I thought about waking up to you, seeing the sun shine through the windows in the afternoon and your arms wrapped around me, your cold skin and steady, deep breathing, and how I would fall back to sleep in your arms.
I thought about the other morning when I left early and how I can't remember the way that last kiss felt or the look in your eyes as I drove away, thinking I would get one more night with you, at least.
I spent the afternoon thinking about you and all the things we still haven't done and how I would die just to live the rest of my life next to you.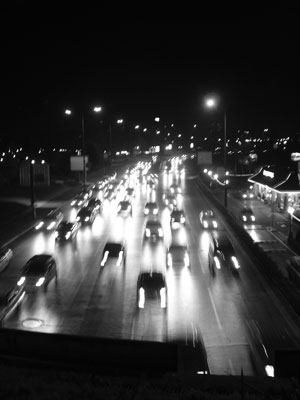 © Marietta S., Pleven, Bulgaria