What is This
May 28, 2011
As the heart screams the mind weakens
To the screeching sound of love.
Intensifying beats from the heart sends a shock deep into the mind
Causing blood to rush through my veins
Adrenaline is taking its course
As the wall I've built tumbles to the ground.
I've lost control....
What is this?
I begin to shake
Palms sweaty, my body quivers, my heart aches, my soul is broken
No recollection of time...
Nothing matters, sleep never shows
Depression is a fight I've lost
Tears become second nature to the air I breathe...
No light in my eyes
I sit alone in the dark wondering
What is this?
Then suddenly as a flashing light I've awaken from my dream...
I quickly raise to my feet
My hand grips my hair as I place it on my head
Thoughts race through my mind
A dream turned into a vision of my future
Without reason to live...
What is this?
A future without you is a future I refuse
I'm so confused
I don't understand, it's never been this way...
How could one person be the very reason for my existence?
I need something
I need peace, I need hope, I need you
Like me a heart is only as good as the next beat
I'm the heart and you're the beat
I'm the blood slowly pumping, you're the rush of adrenaline...
What does this mean?
How did this happen?
A mystery to me
I've never felt this before...
My wall is broken, no more hiding.
I've accepted what it is...
Love.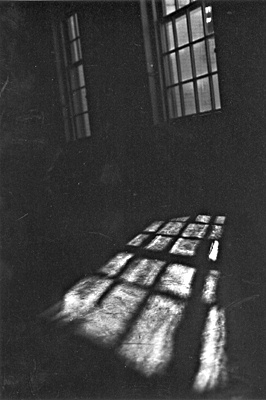 © Mary A., Fullerton, CA