I Love You, Do You Love Me?
May 28, 2011
Death sits upon you,
Its the venom in your heart
The hate that you feel,
The thoughts that you think.
But I still love you, I think.

Your glow is extinguished,
Your halo taken away
Its your own fault that your this way,
But is it truly what I loved in the beginning?

I open my eyes
So my mind may see,
See that man standing in front of me,
He's as pale as the dead
As shy as the sun as it hides at the end of the day
And is so sweet you'd mistake him for candy,
But that doesn't hide the things that you feel,
The thoughts that you share with me as I fall asleep into nightmares at the end of the day.

I see a man who belongs with the dead beneath the Earth,
A man who I want to hold onto when I cry
A man I want to share my soul with, since you has none,
If you'll let me.

My heart is lightened,
My world is enlightened,
I know I love you,
But do you me too?
You say yes, but truly you don't know,
So for now I say good-bye,
Good luck,
Farewell,
I still love you and I'll see you in my dreams.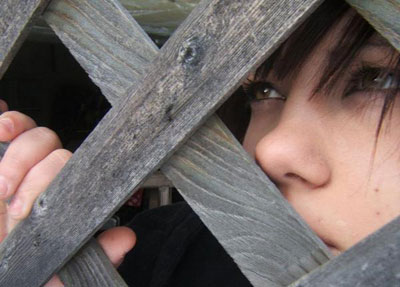 © Krystal B., Bloomingdale, IL