Color Blue
May 22, 2011
Fur black as the night,
soft purrs that filled my ears,
heart full of fight
with no fears.
You came into my life
and warmed my heart.
Put a smile on my face
and made my love for life off the charts.
I watched you chase
the mice around,
staying low to the ground.
I miss you,
and now I see why
people can feel the color blue.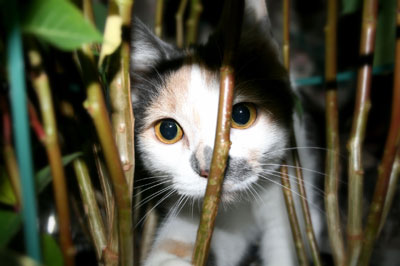 © Leah B., Kokomo, IN