Fallen Lash Soldier
May 22, 2011
In the school morning haze,
I look in the mirror.
As I reach for my mascara,
I notice 1 single eyelash,
Resting on the violet bumpy part
Right beneath my eyes.
My right hand,
Whose previous plan was to
Dark and thicken my attached lashes,
Had to slightly adjust its journey.
Had to lightly press its finger
Against the fallen lash soldier,
And bring it up to mouth level.
My lips purse,
The breath releases,
The lash is gone.
But who told who,
And on what account,
Had a wish come true as a result
Of blowing a lash right into the atmosphere?
A lash is nothing more than a short, stray hair,
Yet, I wish, regardless.
Because if we all had nothing left,
We would still be willing to put our disbeliefs aside,
And set our fate on one single lost strand.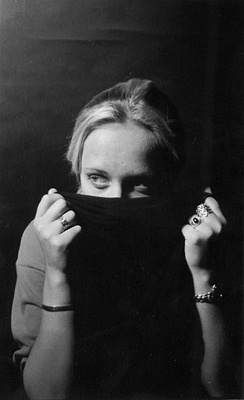 © Hadley B., Marblehead, MA