In this Dying Mood
April 26, 2011
Silently spoken moment in your golden hues;
Here I kiss you,
Softly, in this dying mood.

A calmness, a splendor
Rosy red jewels, tender.
The fleeting moment, an unspoken language
The kiss a melody,
A loving anguish.

I kiss you often,
You know not why.
Me-happily rejoicing
In myself I die
And am born again,
Each time more enraptured then.

I kiss you softly,
But you can not tell.
Yet you feel the language,
Each musical swell.
The unspoken secrets
Within the tentative throws;
The fleeting glimpses
Of passion shows.

I fearful and you aloof, above reproof.
I tremor and yet I must lean
Forward to give you that gift of splendor
And give you my pounding heart rendered
Open and throbbing
for you to know and feel.
My kiss is not real
Your reply-
a hidden zeal

And though for now
our lips shall not meet
I kiss you all the same
As if it was you who came
To me in our youthful, awkward grace
When it was I who came to you.
What will we do?

With our chaste love
And bridled haste
It is for the future
That my hopes wait

To kiss you secretly, invisibly,
Is my hidden joy.
I smile sweetly
And you, you play coy.

We're silly the two of us
And we both know why,
fretful, oblivious,
I for you and you for me only we lie
To each other to pass the time.

We'll plot maps of the places we'll visit and go
To see together yet both of us know
Life isn't always so kind
And neither is fate.
We both know the unspoken truth
that we've both come to hate.

It's that we're drawn together by forces unseen,
By the majesty of life and simply being
Together, in the others presence
Yet we feel the pull,
Of the things to be coming
And how they take they're toll.

Our chances ruined,
Our fortunes set
On this path together
Our destinies met

And quarreled, fought,
Till shamed we see
We're in this together-
You and me

For better or for worse,
Till the swirling fates of life do us part.
Divided but together
Our kindled hearts

Yet still you feel tempted;
I feel tempted
By the glittering desires of our inner self,
By our path, our compass,
Our fragrant wealth

Of talents and dreams,
Of hopes and schemes.
You the talent, determined, renewed,
And I the hopeless writer,
starry-eyed; it's true.

Our visions and aspirations-
Tearing us away .
But lets not worry;
We're here today

To laugh and love
And continue our merry little dance,
Our silly ways
Our awkward stance-
Your radiant smile
My furtive glance.

We're young; it's true
Happy and contented,
Leaning forward into our futures-
Worrisome and attentive.

We've got time
But how much? I'm not sure.
Will the call of success and sureness lure
Us away into the shimmering haze
Of our visions asunder,
Filled with lustful wonder
And happy blunders?

Or will we leap together into the unknown
Terrified but determined,
No longer alone
To discover the world-
In it's brilliance-majestic, awe inspiring might,
To delve into murky caves of darkness
only to discover light.
Or will you dance away to soar and take flight?

Now, I'm contented to carry on together
Without worry of whether
Life holds death or success;
For with you I rest
Assured that I can be the certain
and you can be the determined
Hope and confidence calls me on
Past an approaching final curtain.
You'll have your education
I I'll have my adventures
But perhaps, just maybe, we can do both
Together.

Silently spoken moment in your golden hues,
Here I kiss you,
Softly, in this dying mood.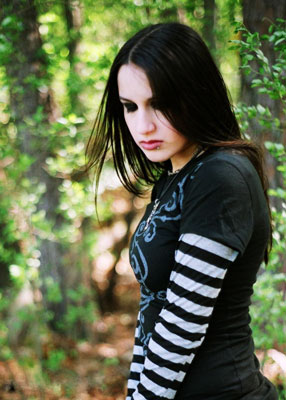 © Rebecca B., Marietta, GA