The Leaf and the Tree
May 4, 2011
Do you remember?
Do you remember the years that have gone by,
Like a crisp leaf browned by death
Floating through the air in a graceful descent,
Having lived, and loved,
And been happy to be part of a tree?
Though the days are gone when the leaf
Was new and green, like the light signaling
"Go" at an intersection,
There is no need to worry.
It can reminisce,
Dream happily of the life it once boar,
When times were simple,
When every day was spring.

But now, winter has set in,
And the tree no longer needs its leaf,
And the leaf no longer needs its tree.
And as the wrinkled, tired, old leaf
Clings feebly at the branch that it once called its home.
A quick snatch of wind yanks the leaf away from its resting place
And it spirals through the air, resting for brief seconds
Before it is once again lifted from the icy ground
And lifted through the skies.
Away, away, it travels,
Sorrowful that it never got to say goodbye
To the old oak tree
That nursed it to life.

By summer, the pitiful leaf will have decayed,
Just a bit of soil in a distant wood,
And the oak tree will have grown fresh, new, vibrant leaves.
The tree had many leaves,
But the leaf only had one tree.

Thank you for being my tree.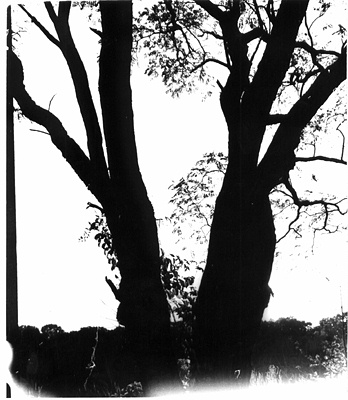 © Julie S., Marblehead, MA