The (Almost) Perfect Life
April 30, 2011
My life is perfect.
Almost.
That's how I make it seem.
I'm good at it, too.
Scary good.
But in all reality,
My world is being pulled from my fingertips.
My light swiftly losing its luster.
If you don't ask, I won't tell.
But you won't ask, so I don't tell.
Only one can make it right, put it back.
But he is wrong.
Wrong for me, wrong for anyone.
Of course he is the one, that's my luck.
As I slowly lose my faith in it all, I can only wonder and think of him.
He is the wrench that will tighten my loose screws.
Rip the tape off of my mouth.
Put it all back the way it was, maybe a little better.
And no one knows this,
Not even him.
And he never will, because there will always be that thin smokescreen keeping us apart.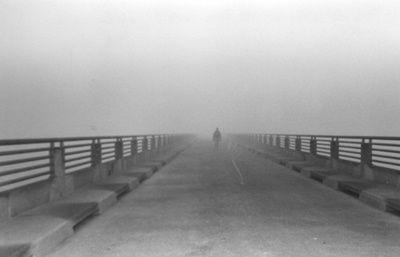 © Becky G., Westville, OH