Surrendering to the Sea
May 4, 2011
Caught up in a wave of bliss,
Then pulled under by pain.
A tsunami of longing
A hurricane of doubt
The dark waves are raging.

The current: too good to be true.
Smooth sailing ahead-
You and me on the beach,
Our love flowing and ebbing with the tide.

Suddenly
The water becomes rough,
Violent and uncontrollable.
I try to grip your hand
Yet you drop mine
Like an ugly, broken shell
And I am ripped away
I drift out to sea.

I am cradled by the waves,
The surf rocks me back and forth,
Comforting me
Though the water damage just caused
Is irreparable.

I turn my back
On that once beautiful beach
And surrender to the sea.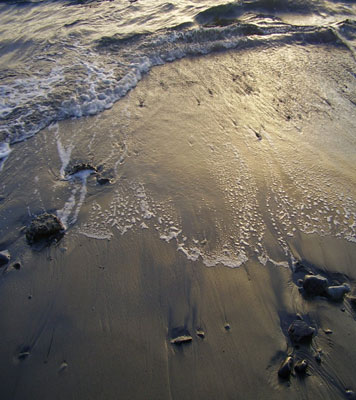 © Tori W., Victoria, BC, Canada