Gone.
April 4, 2011
When you lose someone…
Like really, and truly lose someone.
To know, it is a terrible thought.
To feel it is a constant-coming wave of angst.
To know they are gone.
Never in your reach again.
Until it's your turn.
It's this hollow, empty feeling in your chest;
Deep down within like a sorrowful spring.
It sprouts from places I never knew existed;
That now ache with the thought of their loss.
Just when you think the sad thoughts are finally extinguished…
They rise again with each coming breath.
With each coming breath draws a film reel of memories;
Encouraging me to never, never forget.
But to know they are gone.
It's a scary thing.
It's hard to take hold of the fact that they're better now.
Away from their pain, and weight of the world.
But, it feels as if that has now been placed on me.
For now it lingers but I know will slowly melt away.
It will come and go like the tide.
Yet still.
I can't imagine…
I can't let myself embrace…
That they are indeed, gone.
What I will embrace, is that they are gone-
But not for good.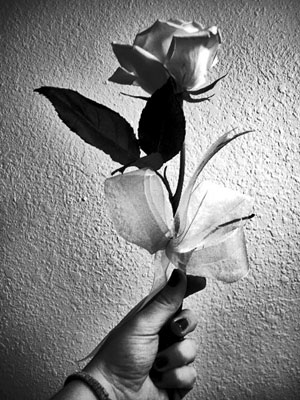 © Lauren R., Edmond, OK