Bulimia
April 18, 2011
Tell me is Bulimia,
All you say it's worth?
Your stomachs growls and so you whine,
But giving in just makes it worse.
You binge and binge and binge,
You eat til you explode.
You sit and cry so silently
As you wonder why you're born.
Once the pain is overflowing,
You run to the bathroom.
Leaning over white porcelain,
You force your finger back.
At last you feel the flaming force
Like lava bursting up.
You shut your eyes so you won't see
All your toxins coming up.
Once it's done, you hate yourself
You hate the burn, and all the pain
Your family can't help but wonder
why you're no longer the same.
You stare into the mirror,
At the ugliness you are now.
Once you were prom-queen pretty
Now you're pencil thin.
And worst of all, you already know...
That life will never win.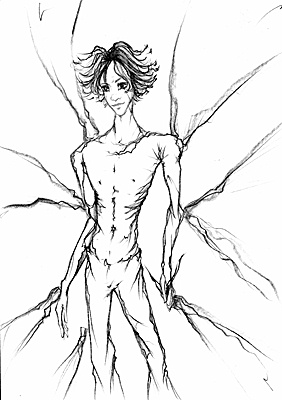 © Ceaanne T., Ridgway, PA