The Waitress
MAG
April 6, 2011
The bell above the door
draws the waitress's attention from a table
of gruff old men
dressed in plaid shirts and Teamsters caps.
One hovers over a plate of scrambled eggs,
jowls dangling,
a dog with food aggression.
As the sign taped to the wall suggests,
we seat ourselves.
Just two kids,
presumed hung over and craving starches and fats.
Having skipped church and arriving for
the breakfast special
with bed head and yesterday's socks still
on our feet.
We slip into the cracked crimson
vinyl booth
as she slides us menus.
"You want any coffee?"
Cover-up caked in her crow's feet
and fake nails age her beyond her years.
I flip over my porcelain mug and get my daily dose of dark roast,
plus two sugars and two creams.
"Need a minute to decide?"
Decades worth of perms and dye
has left her frazzled hair to fall
slightly above the chip on her shoulder.
With a stone tablet and chisel weighing
her down,
she takes our orders as another burden of
her own.
The look on her face says that payday
can't come soon enough.
I reflect on the fact that she is
someone's daughter,
sister,
mother,
grandmother even
as one of the elderly men sends his omelet back to the kitchen.
She tosses over her shoulder an obligatory,
"It's on the house!"
The bell announces more customers, more competition for her attention.
She is an acrobat, military commander,
and holiday greeting card
rolled into one worn-out body.
The Sketchers on her feet are as gray as
the snow piles outside
but her face is still brighter than a
May afternoon.
I am satisfied knowing that someone like this still exists.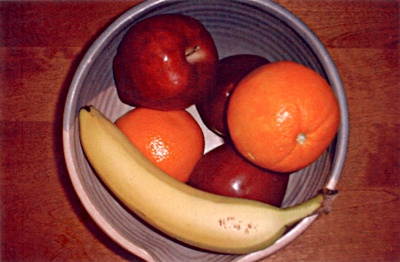 © Justin B., Milford, CT