Untitled
April 1, 2011
Every time we
catch each others' eyes,
we remember
that day.
And we turn away.
My cheeks pink,
your eyes cast down,
we both pretend that what happened
meant nothing.
But to me,
it did.
You were my first.
Did you know that?
Maybe that's why it felt so...
Unreal
like a fairy tale.
You were my prince
and I wanted you to take me away.
But you changed after that day.
And I knew anything we had,
was gone.
You, and your gorgeous blue eyes.
I wish I noticed
their ice
before I fell
for your smile.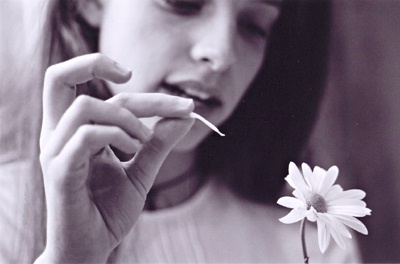 © Emily B., Houston, TX