Aftermath
March 5, 2011
First comes the disbelief
I can't really be awake
I must be in some nightmare
Or God made some mistake

Then everyone starts to swarm
With a hug and apology
But I don't want to hear it
It means nothing at all to me.

You reminisce of your last I love you's
And the last words you'll ever say
You try to keep your head held high
As your strength begins to sway

Then you lay down the first night
And all you can hear is their cries
Recalling the sound of heartbreak
The sound of when somebody dies

The next morning you almost forget
Then in seconds it starts to set in
And you start to cry yourself awake
You'll never be the same again.

Then starts the sorrow that hurts to feel
That's buried deep inside your pain.
And it's almost like you can't breathe
Whenever someone speaks their name.

And you walk the way you're supposed to
And you talk when they ask are you okay?
You nod when they say it will be alright
But your heart doesn't feel that way.

Then you sit with a room full of people
When you cry they can't help but stare
So you do your best to keep it together
And you wish none of them were there.

You walk in a single file line
Tears streaming to the ground
They tell you give her one last kiss
And you feel like you're being drowned

You look through the pamphlet
You realize it's getting late
You see it's getting towards the end
And you want to scream out, wait.

You're not ready for this just yet
You beg God, please a little longer
But I suppose it doesn't truly matter
Time won't make you any stronger.

You take your place in the crowd
As they walk her casket out the door
You understand where this leads
And you hurt down to your core

You follow your family down the road
Trying to ignore what's at the end
You don't really want to be there
But you've learned to just pretend.

When we arrive we stand in a circle
The looks on our face saying brave
But our hearts can't handle goodbye
As they lower her into her grave.

All the tears begin to fall again
And you know you're not ready
You wish you had more resilience
As your emotions become unsteady

Then we all spread dirt on her casket
For the last and final goodbye
We realize her body's gone
But in this world she'll never die.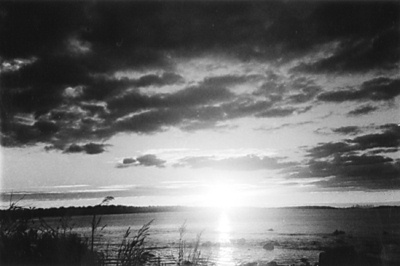 © Christy S., Germantown, MA