Goodbye and Good luck
February 11, 2011
Goodbye and Good luck
Why is life this way?
Why is it filled with horror and pain?
Why do we have to die a painful way?
Why do we have to die?
And leave the one we love to the above
To save us when we are in trouble or guard us in the stars
So many questions to the lord above
Can we not just be immortal?
I lost my mother, you lost your life
You where practically my grandfather, unlike the other…
But you where more than a grandfather to me you where my bestfriend
You made me feel good inside you made me feel important writing this poem makes me cry
But now you are gone the lord has stopped your pain and suffering for you could hold no longer
I know I will miss you but at least your no linger in pain
I love you oh so very much,
Who knew this would happen?
Not me.
I can't wait to see you on the other side
Where you sit with my mother and great grandmothers watching me and are family grow
Thank you for the memorys we shared from where I was a baby till now, which I will keep in my mind forever
Goodbye for now.
This is not the mast time I will see you
Good luck Papa
I love you.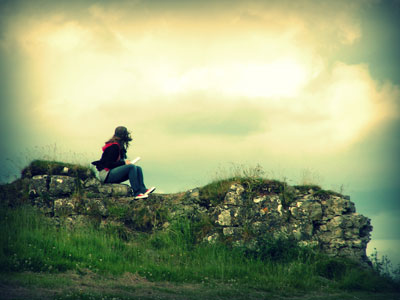 © Caroline C., Coronado, CA