Swirling Words and Reaching Hands
February 5, 2011
You reach for my hand;
My thoughts are far away.
Your smile is full of love;
Mine is distracted and forced.
Swirling words fill my head,
Words that will choke me
Upon leaving my mind.
I will stutter and slur
The heavy words
Already filling my mouth.
I imagine your reaction
While I somehow hold it together,
Trying to prepare myself
For the uncertain reaction
And the certain darkness
Lying ahead of us both.
You will argue
Or cry
Or stare stonily ahead.
Your eyes will darken with pain
Or brighten with welling tears
And I… I will be strong,
Because I refuse to feel guilty
For shedding the façade
And telling you the truth,
However impossible it may be.
And maybe,
Just maybe,
If I get the words out right,
You will realize
That you never loved
Me.
You will realize you were reaching
For something beyond your grasp,
Just as I was trying
To extend myself toward you,
So I could meet your fingertips
And your expectations.
You will pull your hand away
And someday reach again
For something more reachable,
Something close enough
That you don't have to stretch.

I will remain on my shelf,
Waiting,
Waiting,
Until the day I feel a hand
Firmly, comfortably grasp my own.

I put my hand in my pocket
As words begin to part my lips.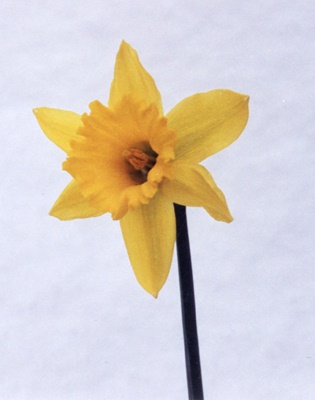 © Kaitlyn H., Ludlow, VT