Titanic Girl
February 4, 2011
Sinking past the wreckage of what once was a majestic vessel
Tears are redundant in a vast expanse of salt water.

Could anyone have foreseen the iceberg
That sliced her in two?
Scattering bits and pieces of beauty
And eliciting screams of anguish
Of what sank to the dark sea floor.

Black-blue reality swallows her whole,
Flooding in through porthole eyes
And the gaping wound in her side.

Rescuers are too far away to do much but gape
Or maybe they're wise enough to not even bother.
Whispers travel on the icy wind
Whipping past the tip of the ship as she descends to her final resting place
Below the frothy waves.

She gives one final groan,
A cry for someone to save her,
And the iceberg watches in apathy.

All that is left in mere moments
Are the air bubbles; quick to pop once they rise to the surface,
And someone's sobs
Rocking the onlookers side to side.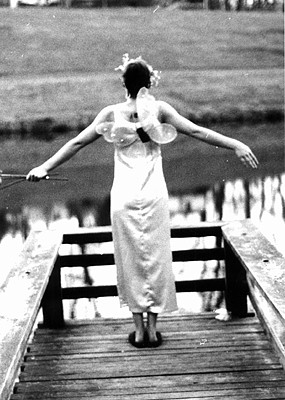 © Jessica T., Cincinatti, OH