Touch
January 20, 2011
I've been trying and failing at this for days now; but still the truth will never find me.

The rhythm, a drum, pounding in my chest, almost hypnotic...will you close your eyes this time?

Thoughts play hide and go seek, sometimes daring themselves to leap from the tip of my tongue; out into the open. Yet epic failure always subsides.

Still, I live for those bitter sweet kisses

and long-for, whispered 'I love you's'.

The never-long-enough hugs, eternally embraced within the faint touch of your fingertips; parting my hair from my scalp.

Temptation weaving in and out of the soft furrow of your brow,

batted eyelashes tinged with a spark of laughter;

followed by those ever-common toothy grins.

I find my lips curling up at the edges, like paper over a flame;

Never ever burn me.

Smiling at the irredescent traces of lip-gloss staining your mouth.

How could ever I forget?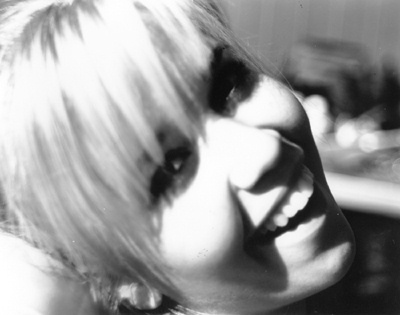 © Samantha H., Great Falls, VA