I Will Remember You
January 7, 2011
Every morning when the sun hides behind the hills.
Warm colors shinning in the sky.
Room dimmed a lifeless red.
I try to fall fast asleep.
For I have no desire to be awakened by the memories of you.
It's been two years and eight months.
Since I last sen your face.
My last memory of you was heartrending.
I lied there on the bed.
Desparately trying to rub away your pain.
To make your tears stop.
I couldn't take the sight of you in pain.
As I gently rubbed your tummy.
Tears about to burst.
I knew you would be more afraid.
I knew you didn't want to leave again.
Before the ambulance came.
You told your last story.
43 years ago.
A woman had pain in her tummy.
A Navajo co-worker offered to help.
The Navajo women lied the women in pain down.
She begun gently rubbing her tummy.
Soon a loud sound rumbled from inside her.
The whole room filled with laughter.
I wish that would be the same story I would tell today.
The room filled with red and blue flashing lights.
EMT's rushed in the room.
I stood up to get out of the way.
You cried out in pain from every move forced to make.
I wish I could mute those few seconds.
I followed as you were wheeled out the door.
The last word you said to me were heart-breaking.
"I love you ma girl, stay strong, good bye."
You never said good bye.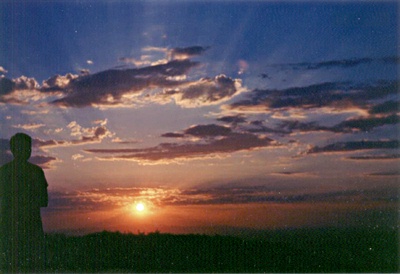 © Jovee B., Dededo, Guam