That Place
January 5, 2011
Have you ever been
In that place
Where nothingness resides, and in fact thrives?
Where the lies infest,
Infect all that you thought you knew
Have you made it out?
To the light… the promise at the end of the tunnel
Just to find the labrinth of of complicated half truths,
That leave you reeling
Have you ever been to the place
Where the bottom is as high as you can go?
Where you're nowhere near good enough
For what they all expect…
Do you believe it will all just go away?
If you hide in the recesses of your mind
Silently contemplating the truth in their eyes
Do you think you'll maintain your sanity here?
Wrapped inside yourself…
But the whispers grow louder
Encroaching on your space
Crouching for attack
You see the truth reflected in the windows of their souls
Do you wonder if you're the only one who sees?
The world will not get better if you hide,
Hiding is where everyone is,
Hide in the open for everyone to see,
Be original,
Don't hide in the mask that screams 'I'm the same as them'
Be yourself
You can't buy that in any store!
And on your worst day
Smile
Because someone out there is fighting the same battle you are.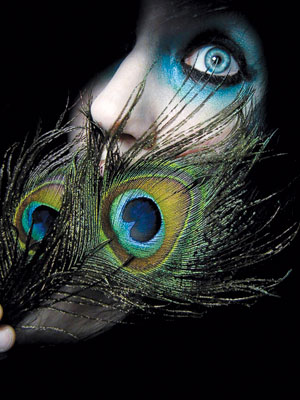 © Davina G., Abilene, TX