The Waterfall
December 12, 2010
I can't begin to conceive what a lifetime without
You would feel like against my
Tongue.
Maybe, a backwards bittersweet flavor…
Like honey at first, until the sour aftertaste.
Maybe a lifetime without you is like a rose:
At first, it blooms into a brilliant and beautiful flower,
But then, after some time full of sunshine, The storm pours down for days.
The flower, that gorgeous Rose you once held in your hands, has passed on.
Melted by the leaking clouds.
Nevertheless,
A lifetime without you is possible.
There's just one problem:
I've already met you, and fallen for you like
Water in a waterfall, I'm pouring
Down.
There can be a lifetime without you.
Yet, there's no life after you.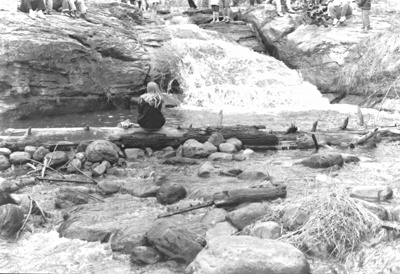 © Andrea E.,Phoenix, AZ