Christmas Day Rising
December 26, 2010
Eyes slide open
Head catches up
Mind realizes what's today
Look and the clock
Sigh with inpatients
Hoping time will pass this day
A set time was made
No awakening; until it's six o'clock
Sitting in bed, Waiting for time
Glaring at the slowing clock
Eyes shut close
Heart speeds up
Anxious for the sight
Of the tree filled with lights
And the ground full of gifts
And unwrapping with all one's might

Mind drifts to presents
What could there?
Think, but don't peek
While heading to go pee

Filling time with random hobbies

Fifteen, ten, five minutes 'till

Then bam! It's three past

Time to go wake Gill

Get up get up
It's time to go!

The tree
The gifts
Everything overwhelms
Oh my gosh
Oh good golly
Merry christmas! Ring the bells!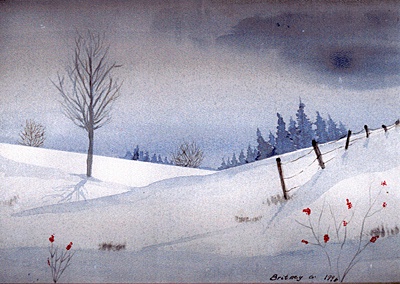 © Britney G., Green Bay, WI