Look At Him
December 23, 2010
Look at him.

Gliding under the oak trees,
With a child in one hand,
A book in another.

He is so blessed,
Yet has troublesome thoughts
Clouding up his mind.

He is successful.

He has all that a man could ask for.

Yet something is itching
At the back of his mind.

Something
That is making him uneasy.

His instincts tell him
That he should be cautious.

He tries to wave them away,
Saying, "Don't bother me right now."

Those,
He can brush away.

The danger
However,
Is coming
Closer and closer.

Why him?
Why today?

He knows not
What is coming,
But we know he feels it.

Not everyone has instincts
Like him.

But here it comes.

The monstrous
Destroying
Tornado.

It whips through
Leaving not only destroyed homes
And dead people,

But also a hole
In a certain man's heart,
As he watches his house torn away from the earth.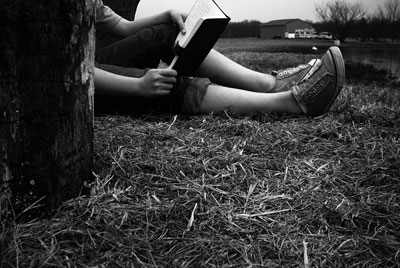 © Kristen D., Kenton, DE