Spirit
December 22, 2010
The girl, known to me as Angela, has been killed.

Her soul is floating through the trees
Lost.

She was not expecting it
She was not expecting the man with the knife
To enter her peaceful solitude.

She didn't have any time
To think.

Now, she is still lost.

The crows want to help guide her spirit
But she is scared.

She sees the dark shadow of the man
Following her
Through the dark forest
Again.

But, the crows.
They want to help
Guide her to where she rightfully belongs.

But she does not want to trust the crows.

She feels their clustered shadow as the killer.

She still senses the shadow.

She still feels it lurking behind her.

She is trapped in the dark forest trees.

Angela's spirit cannot find its way out.

Will it ever?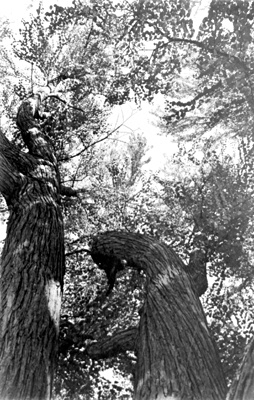 © Tim K., Marblehead, MA