The Graveyard
December 10, 2010
Death surrounds me
Stone angels glare down
Disapprovingly.
This is not the domain of the living.

Slabs of marble
Line up
In military formation
On the dew-soaked grass.

The wind whistles through the trees
Bringing with it the scent of death,
Of those who rest beneath my feet
In their peaceful eternal slumber.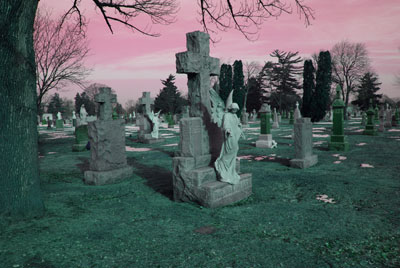 © Lauren M., Avondale, AZ