Simple Things
November 28, 2010
Like a thousand bombs, pounding on my rooftop,

tearing every shingle.

Every shimmering tear, falling from the sky,

crafted with perfection.

Every raging down pour

tells a story of truth,

a mystery.



Like streaking car lights,

shining through the night

crackles of lightning

shriek upon the helpless sky

Screaming.

But do you understand the meaning?



Yet, I drown out the noise,

and I find myself in total bliss.

For our eyes surpass the simple beauty,

It is far too little to see.



Just listen.

The story will unfold.

If you surrender to the serenity

Of the storm.



And listen, to the delicate

plop..

plop..

plop..

Of every drop,

as they crash to the street,

gracing your feet.

For they are not bombs,

but millions of

beat...

beat..

beats...

from the sky,

The heart beat of the clouds.



Would you even recognize the face,

in that shallow pool, reflecting on you?

The pool of all those collected tears.

Do you see the face staring at you?



And do you see the hatred,

as we hastily splash these puddles by?



I know what you seek.

You seek a better life,

a better tomorrow.

But if only you could see.

The change is right in front of you.



Do you see, how each drop has traveled

from high above, only to benefit us all.

This crisp breeze breathes on you.

Tickling each little pore.



Can you see it yet?

Can you feel the forgiveness?

The fresh start?

Turn your cheek, and clear you mind.

And you will see.



Storms are a work of nature,

miracles that wash away all

the troubles that you bear.



So let the rain pour down,

and shower you with life.



This is life.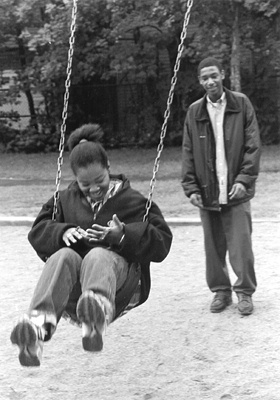 © Yaniris M., Boston, MA