Of Me
December 5, 2010
My parents disapprove of me, of all my quirks, as if they were grievous mistakes I were making on purpose, that I could "fix" in a wink.
They don't like too much of my presence, they don't like too much emotion. According to them, the more emotion I show, the more I "exaggerate" whatever I'm doing. They say I should stop embarrassing myself, when I see they want to say, "stop embarrassing us"

So? I don't want to "fix" these things about me, because their of me, part of who I am. All my flaws and strange quirks, that my family and friends would wish away, they bring out the best of me. They don't want me though. They want a hollow tin solider who makes them look good.

Fine. I will survive, though, by nursing everything in me, every flaw and quirk I love about myself. My mom thinks I need pills, but only so she can scoop my head empty and have the hollow tin solider they all always wanted in my place.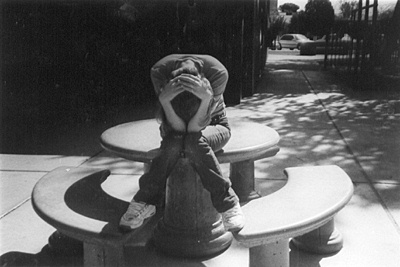 © Catherine R., Phoenix, AZ