Another Mundane Day
November 11, 2010
Every day he drives to work,
wearing down the tires on the same old abrasive path.

Car parked in the usual spot,
nine hours later the man turns off the lights in his office
and stands in front of the elevator door.

And yet he works on the third floor
of a 15-story building.
But since the first day of work,
he has been another body waiting on the elevator
while coworkers from the fifth floor hit the stairs.

When he gets home, dinner is already set
and he eats with his wife and three kids,
the house raging with silence scraping on silence.

Later at night, he sits on a one-person couch
and changes channels on the TV, his elixir and panaceam
until he doses off into the night.

Pray tell me
this is not your story.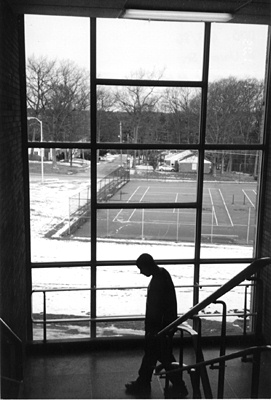 © Justin L., Leominster, MA