Orange
November 3, 2010
Orange is Autumn leaves changing.
Orange is the color of pumpkins.
Orange is marigolds gamboling in the
wind.
Orange is the sun setting in the
west.
Orange tastes like a juicy rotund
peach.
Orange smells like the invigorating
sent of wood burning.
Orange sounds like fallen leaves
being pulverized by feet.
Orange feels like a heater warming
me up inside.
Orange looks like Yosemite Sam's
mustache.
Orange makes me thaw like ice cream
in the sun.
Without orange in the world the
trees would be lackluster.
Without orange in the world it
would be gelid.
Orange is the brightest crayon in
the box.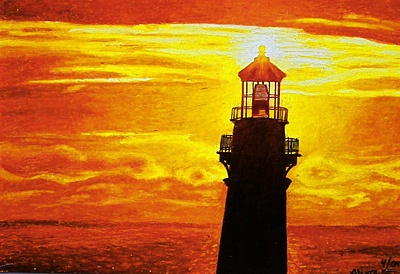 © Alyssa G., Charlotte, NC