Blue Buttons
November 3, 2010
Crying to herself
She told me she didn't care if
she never lived to see tommorow.

Smiling through silent lips
She told me she was too small


to talk to God,
Because He never heard her anyway.


Clutching blue buttons in
her hands, her green eyes

held an untold story.

Anxiety painting her face,
she told me never to dream,

for they were small
preparations for death.


I asked what she meant,
she said "don't worry. Just
ask me again in February."

February came, and with it so
did tulips, which I picked

outside in my garden.
I came to her house asked her

mom "where's Emily?"


That afternoon haunts me
reminders of silver tears
a sorrowful cry, wilted tulips,

and blue buttons...


Emily always said she was

too small to talk to God.
I wonder if He finally hears her.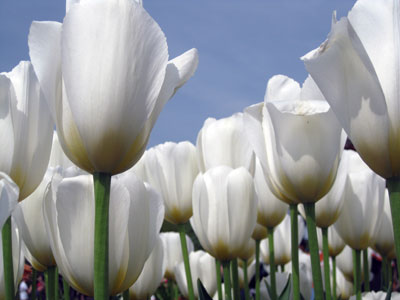 © Amanda S.