my beloved alcoholic...<3
October 3, 2010
such a sweet, sweet delight,
is all i dream of each night.
protection, satisfaction, a night with just your touch,
but i never thought i would feel the want to need so much.

is it pathetic to want you to linger?
to wait for me to move, like your wrapped around my finger?
yet i still feel entirely confused,
worn out, stressed, and nothing less than mentally abused.

you said you loved me, and i was the fool to listen,
i shouldve kept my guard up, kept you at a distance.
your words gained strength upon my tears,
repeatedly spoken, despite my fears.

yet i feel a strange attraction,
as if i wont leave until complete satisfaction.
it's like my cuts were never there,
erased from memory by useless despair.

ive always wondered why a woman would stay with a man who contains hideous pride,
each hit to the face, strangely innocent to the bride.
now i see how such a need could be felt,
for the man who now hides underneath his belt.

such a fool for me to think you have changed,
once a man of alcohol, you will always be derranged.
my heart beats with a hideous pain inside my chest,
its time to forget this, its time to just take a rest...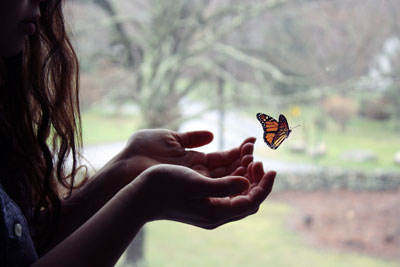 © Sandy H., Woodbridge, CT