I Love You Tree
October 9, 2010
The falling of a tree
is a painful thing.
The closing of another life.
The terrible sucking of all oxygen.
In return, the winds cry out.
The oceans roar in protest and
the flowers close their petals
in deep despair.
Goodbye to another friend.
A supporter of life.
An honest and beautiful mother of earth.
Goodbye tree.
At least you know that someone loves you.
For I love you more
than the ringing of my cell phone
or the blaring TV in the background.
I love you more than cars and
trains and buses and planes.
I love your smell better than
chocolate chip cookies.
I love the sound of your voice only second to God.
I love you tree.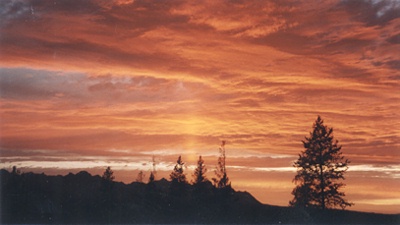 © Katy B., Challis, ID