Middle School
October 2, 2010
Some schools are cool
While others are not
In grades 6 through 8
Many battles are fought
From girly-girl gossip
To punches and kicks
There are some things in school
That teachers can't fix
The variety in classes
Is good for some
But for others, well
It's a pain in the bum
Weekends come slowly
They go by so fast
School always drags on
While summer doesn't last

From integers and algebra
To decimals and fractions
Everyone gets plenty
Of good ol' math action
Always show your work
Never ever cheat
That's one game you can play
But one you'll never beat

A big, heavy textbook
Belongs to history class
You'll have fun studying
Awesome events from the past
From Egypt to China
In old, ancient times
You can memorize maps
With fun little rhymes

You'll make some new friends
In Language Arts class
By discussing and working
Hopefully some that will last
Essays, group projects
And read-aloud, too
Those are just a few
Of the great things you'll do

Safety is key
In science class now
One wrong move
And you'll be saying "ow!"
With dissections and labs
Bacteria, too
You'll learn how to be healthy
And prevent the flu

Cooking class is an experience
That's a little bit crazy
You can't start food fights
Or get really lazy
You won't put too much salt
If you accurately measure
If you be careful now
Later will be a great pleasure

Before Gym class you change
Into more comfortable sweats
This class gets you moving
And you don't have any tests
Hockey and soccer
Baseball and tennis
The teachers are nice
If you aren't a mennis!

Express your true self
That's what art class is for
With fun paints and cool clay
This time won't be a bore
Always be respectful
To the kids at your table
Be sure to challenge yourself
If you are able

In Tech Ed you learn
About computers and how to type
Maybe, if you're lucky
You'll even get to Skype
Making Powerpoints and movies
Is just one part of the class
You'll have to work very hard
If you want to pass

How many different ways
Can you say "Hello!"?
Bonjour! Hola!
Those are two ways you'll know
Word Language class
Is boodles of fun
You'll know two more languages
Once the year is done

You have many options
When it comes to Music class
Chorus, Orchestra, and Band students
Are so loud they could brake glass
We practice all year long
And have concerts every season
Some schools are very talented
Music students are the reason

Every teacher is different
So get to know each one
If you are very friendly
School will be more fun
Some teachers are strict
While others are just wacky
Many are really funny
But a few are just plain tacky

Middle School is a roller coaster
It has its ups and downs
Lots of kids come together
From many different towns
If school makes you sad
Remember that you aren't alone
If you need someone to talk to
Just pick up the phone
And if talking doesn't work
Think of it this way
In just 3 quick years
High School is where you'll play!!!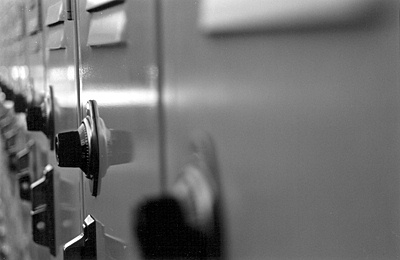 © Cassandra Z., Sunnyvale, CA