Confused Tree
October 3, 2010
After fall has hit, brown, orange, and yellow leaves are scattered on the pavement.
Whenever fall has hit, the tree looks old and decrepit.
As the bark fades to gray, the tree begins to feel bare and naked.
Even if some little girl starts to glue back the leaves, the tree will never again feel the same way.
So that the tree can be correct looking, she says it to herself as she works diligently.
Whereas the tree starts to feel the contrary, he feels foolish and absurd.
The tree, who the girl finds as a project, looks at himself and sees his beauty.
The girl, who the tree finds quite strange, looks at the tree and assigns herself this activity.
The girl and tree inspect each other for who knows how long
The girl and the tree both think to themselves that they can't believe this happened to them.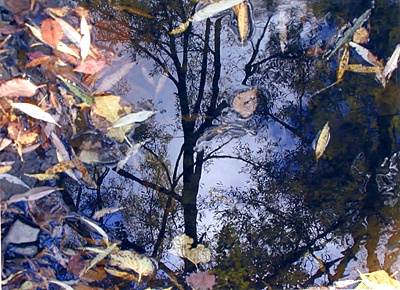 © Alex B., Rome, NY